Netherlands • 2023-09-20
BYD Brings eTruck Innovation to The Netherlands
The 'BYD eTruck Journey in The Netherlands' was a special event to showcase ETM6 and ETH8 eTrucks.
BYD presents future product models and marketing plans for the European market.
The test drive session give guests the opportunity to experience BYD eTruck technology.
Teuge, The Netherlands - BYD, the world's leading manufacturer of new energy vehicles and power batteries, presented two pure-electric trucks to the Dutch commercial transport market. The BYD ETM6 and the BYD ETH8 took the spotlight at the BYD eTruck Journey in The Netherlands on 20th September 2023.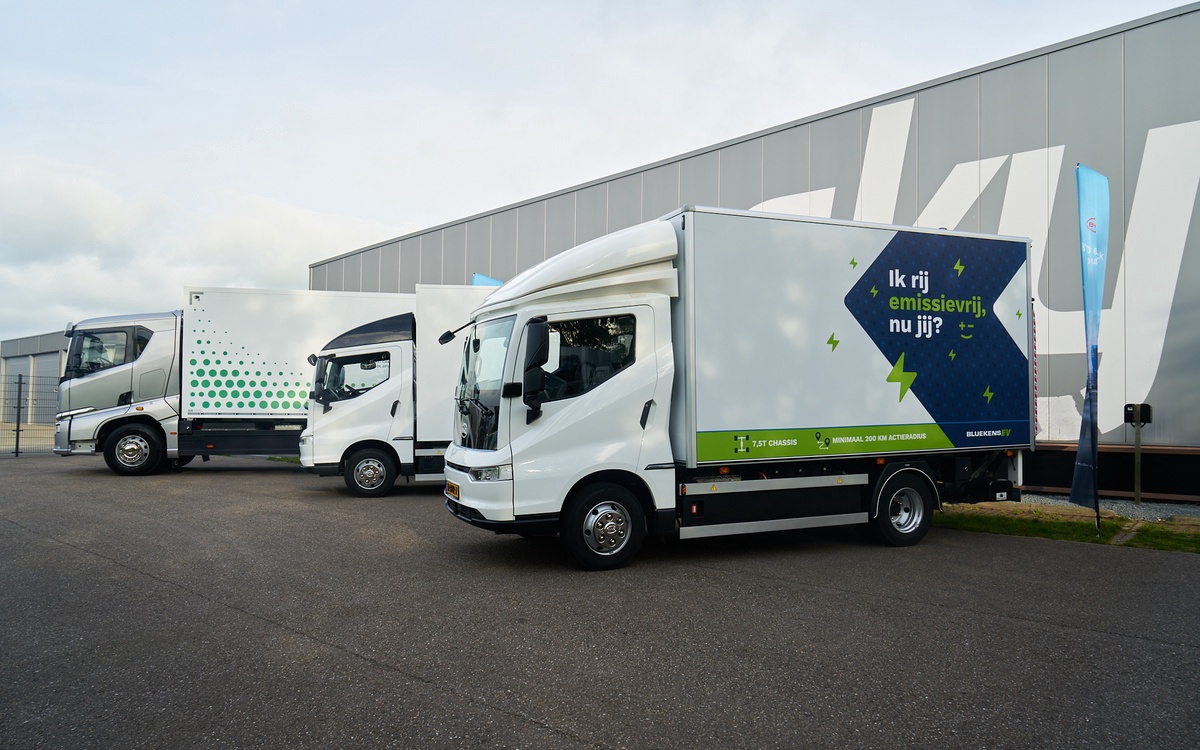 BYD eTruck Journey Event
BYD also shared its future commercial vehicle plans for the European market, working in collaboration with carefully selected regional dealer partners providing localised sales and service support. There were test drive sessions too, where guests were given the opportunity to personally experience the many benefits of BYD eTruck technology.
The Netherlands, with its strong commitment to incentivising the adoption of electric vehicles, is the perfect fit for zero-emission BYD pure-electric trucks.
BYD, founded in 1995, is globally renowned for its pioneering advancements in power batteries and EV technologies for cars, buses and trucks. BYD is the only NEV producer to have developed its own powertrain systems, power batteries, automotive semiconductors, motors and motor controller systems. This experience, together with BYD's unparalleled strength in vertical integration has led to exceptional ePlatform innovation. These attributes have been pivotal to BYD's achievements. In August, BYD rolled out its 5 millionth NEV, the first automaker in the world to achieve this milestone, and made an impressive leap up on the Fortune Global 500 list, ranking No. 212. Record deliveries in the first half of this year have also led to a 200% jump in profit for BYD.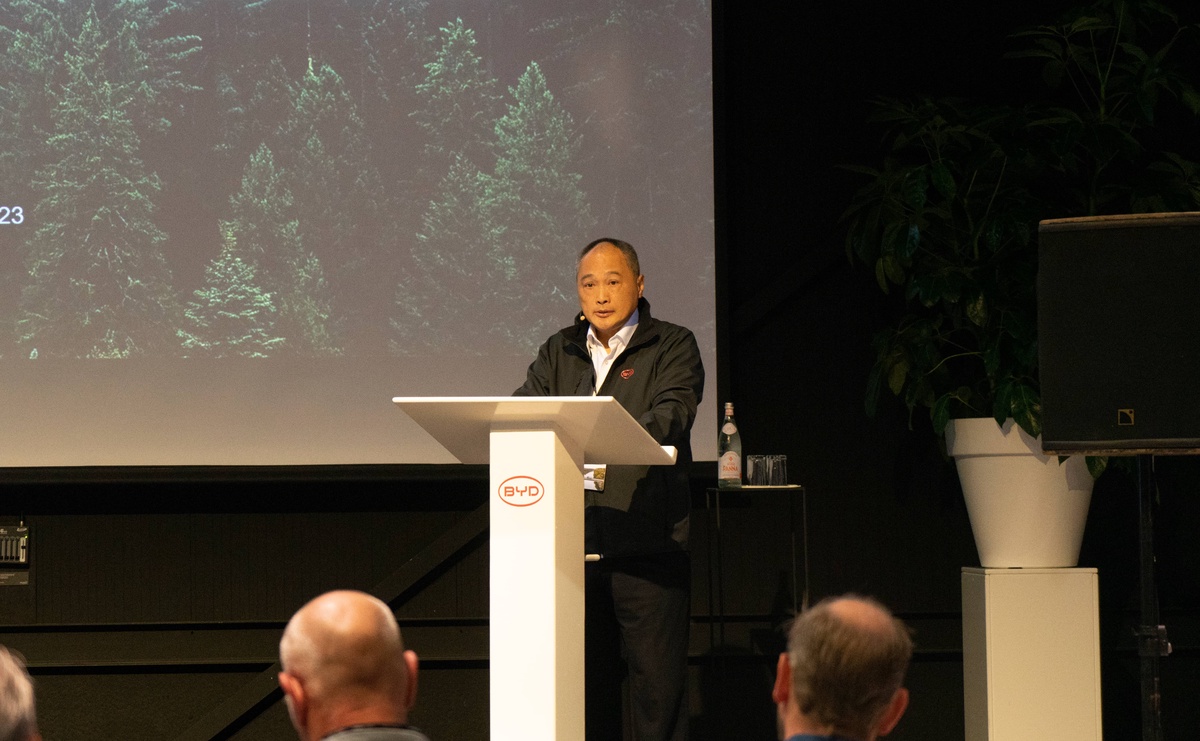 Isbrand Ho, General Manager Commercial Vehicle Business
Through innovation, BYD has made significant headway, and continues to introduce an ever-evolving range of zero-emission products to meet the practical requirements and eco-friendly goals of customers.
Introducing the BYD ETM6 and ETH8
BYD now brings innovation in pure-electric truck technology to The Netherlands with the zero-emission BYD ETM6 and the BYD ETH8, both designed for the European market. Both utilise BYD's highly integrated eTruck platform bringing a multitude of benefits to commercial transportation.
The 7.5T BYD ETM6, with a range of 200km, is a smart, versatile and customisable option. Quiet and manoeuvrable, it is an ideal choice for urban logistics. Designed by Wolfgang Egger, the cabin area offers high levels of comfort and onboard technology.
BYD's ETH8, a 19T eTruck, is especially suited to logistics and sanitation services, with the versatility of a multipurpose platform and two wheelbase options. The ETH8 has a practical range of 250 km. It also offers high-tech onboard equipment, and a spacious ergonomically-designed cabin for driver comfort.
Mahmut Mobassit, eTruck Sales Director, BYD Europe says: "We are delighted to bring our eTruck technology to The Netherlands as we present the ETM6 and ETH8 in a country that is so committed to the uptake of zero-emission mobility solutions. The Netherlands is also the home of BYD's European headquarters, and we applaud all that is being done to incentivise the transition to electric mobility, including the public charging infrastructure. BYD is committed to producing tailored solutions for European markets, and collaborating with local partners. In conjunction with our local eTruck partner, Bluekens EV, we offer viable solutions for Dutch commercial transportation to move to safe and efficient emissions-free vehicles."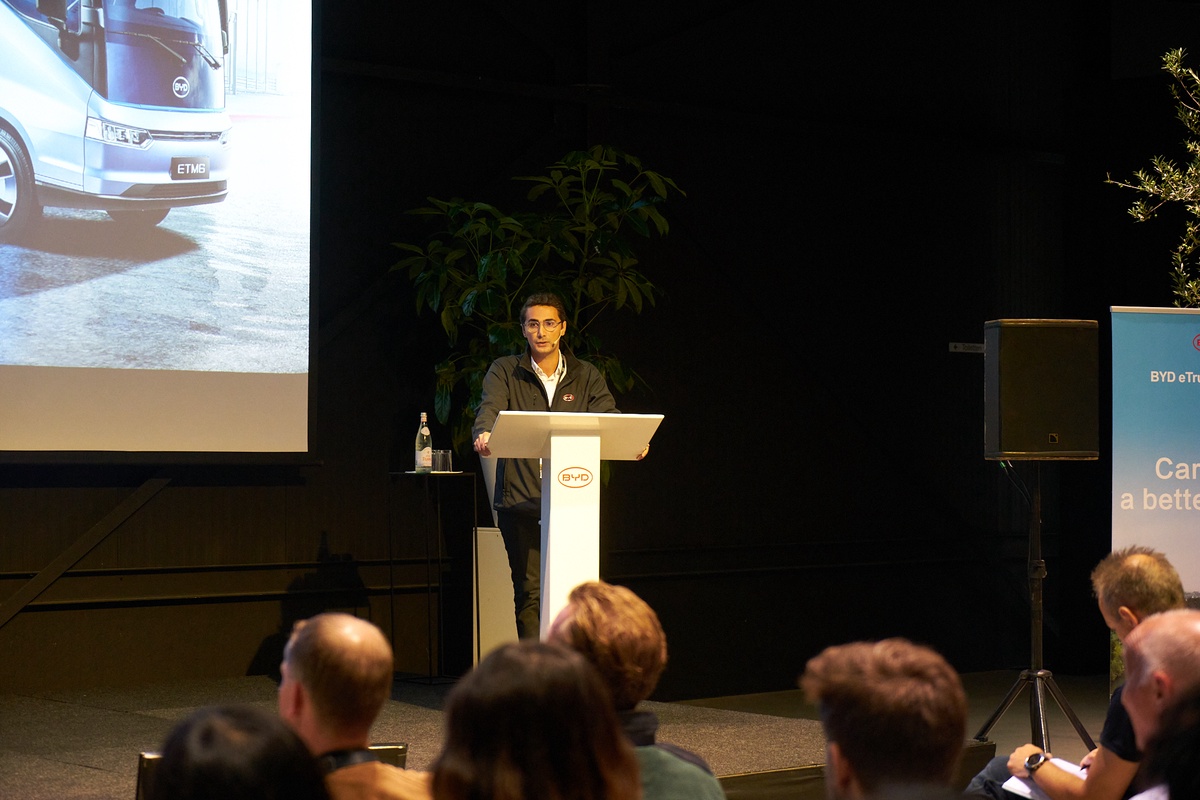 Mahmut Mobassit, eTruck Sales Director Europe
BYD, together with its dealer partners throughout Europe, is committed to driving the electric revolution, through innovation in sustainable eMobility solutions for a greener future.