Norway • 2019-11-07
BYD lands first eBus order with Norway's Unibuss
BYD, the world's leading eBus manufacturer, has received its first order from one of Norway's principal public transport providers, Unibuss.
A total of 23 new 12 metre 100% emissions-free, pure-electric BYD eBuses are scheduled for delivery in Q2 2020 for operation on routes in and around the Norwegian capital, Oslo. This latest order reaffirms BYD's leading position in the Nordic countries, with the pure-electric brand performing well with more than 200 eBus orders received to date in the region.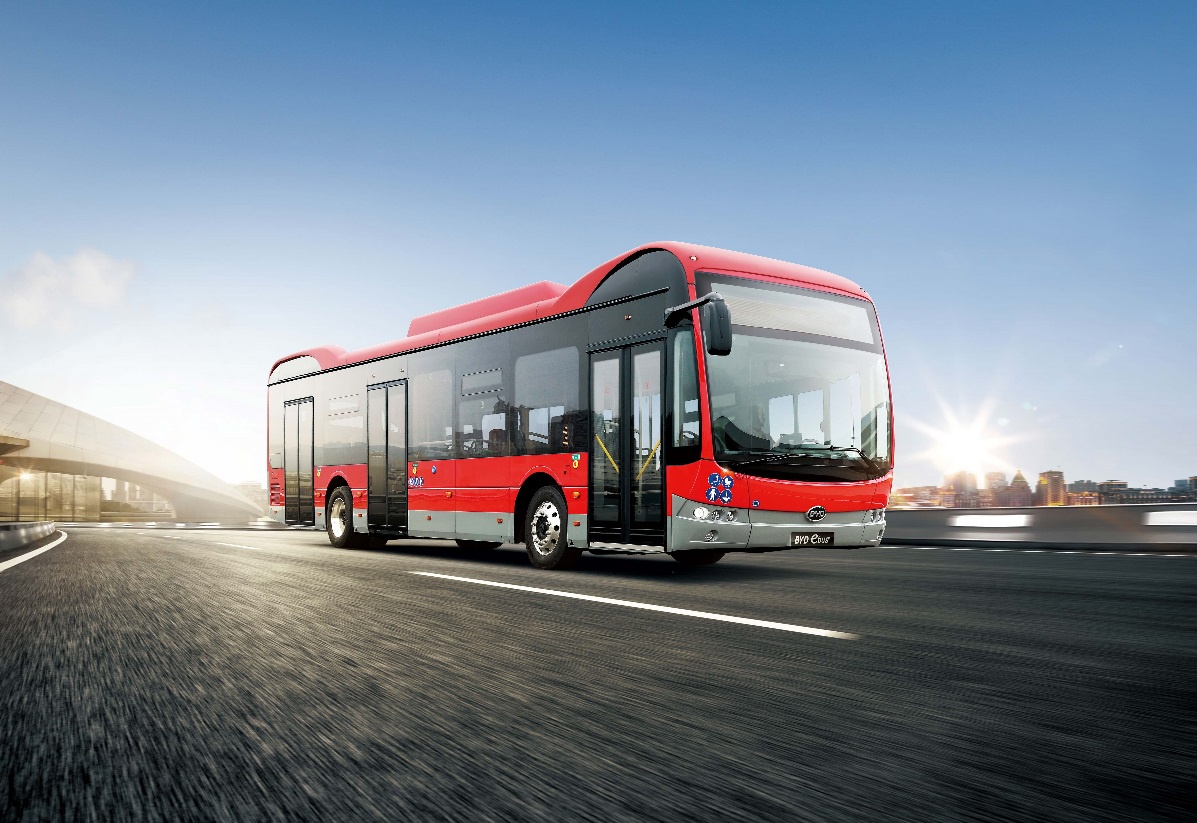 BYD 12m pure electric bus
The order follows another recent deal for BYD products in Norway – a total of 55 eBuses for the government-owned national rail and bus company, Vy, comprising 'Class II' 13 metre models, 12 metre models and 18 metre articulated models. The order marks one of the largest single deals for BYD from a European public transport authority.
The fleet order is being ratified at a special contract signing ceremony today (7th November) in Oslo, with Øystein Svendsen, CEO at Unibuss, and Isbrand Ho, Managing Director at BYD Europe, in attendance. The sigining takes place at the 2019 Zero Emission Conference which will include presentations from Norway's Prime Minister, Erna Solberg, and the Opposition Leader, Jonas Gahr Støre. Isbrand Ho will also deliver a keynote presentation during the conference.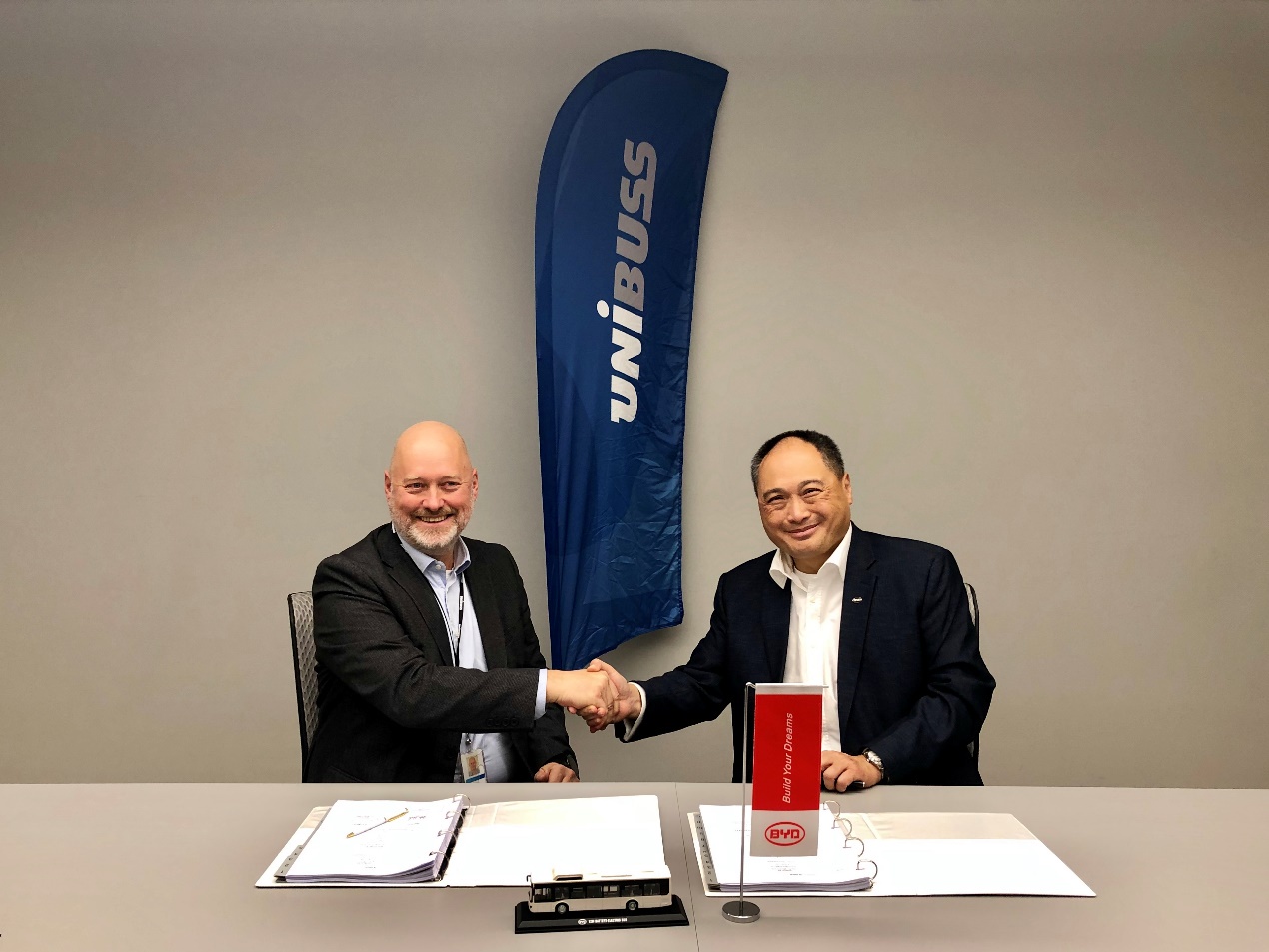 [On the left] Øystein Svendsen, CEO at Unibuss, and [on the right] Isbrand Ho, Managing Director at BYD Europe
BYD is the best selling electric bus marque in Europe with over 1,000 units now in operation or on order– with customers extending from the cold of Scandinavia to the heat of southern Spain, proving the reliability of BYD electric mobility regardless of climate extremes. For almost all scheduled bus services, BYD's Iron-Phosphate battery technology – with its latest BTMS (Battery Thermal Management System) technology – provides ample range for full day operations.
"As a leading bus operator of electric buses in Norway, it is important for Unibuss to follow the global marked development. BYD delivered the most attractive and cost-effective offer for electric buses for this tender over all, and we look forward to continue the cooperation with BYD", says Øystein Svendsen, CEO of Unibuss AS.
"Unibuss is a significant new customer," said BYD Europe Managing Director, Isbrand Ho, "and the company's order for 23 vehicles is a demonstration of its confidence in BYD's eBus product and its trust in the BYD brand. New customers like Unibuss are looking at Local Authorities and public transport operators right across Scandinavia – and wider European countries– who are all realising the benefits of BYD pure-electric mobility. It's clean, reliable and efficient operationally," he said, "and quiet, comfortable and climate-friendly for passengers."