Germany • 2019-09-20
BYD's first German order helps electrify Ruhr region - 22 eBuses won
BYD, Europe's leading eBus manufacturer, just secured a big order to deliver 22 fully electric 12-meter eBuses in Germany. With the purchase of these eBuses, Bogestra and HCR will make a significant contribution to the electrification of public transport and the improvement of air quality in the Ruhr Metropolitan Region. It is BYD's first order for zero emission buses in Germany.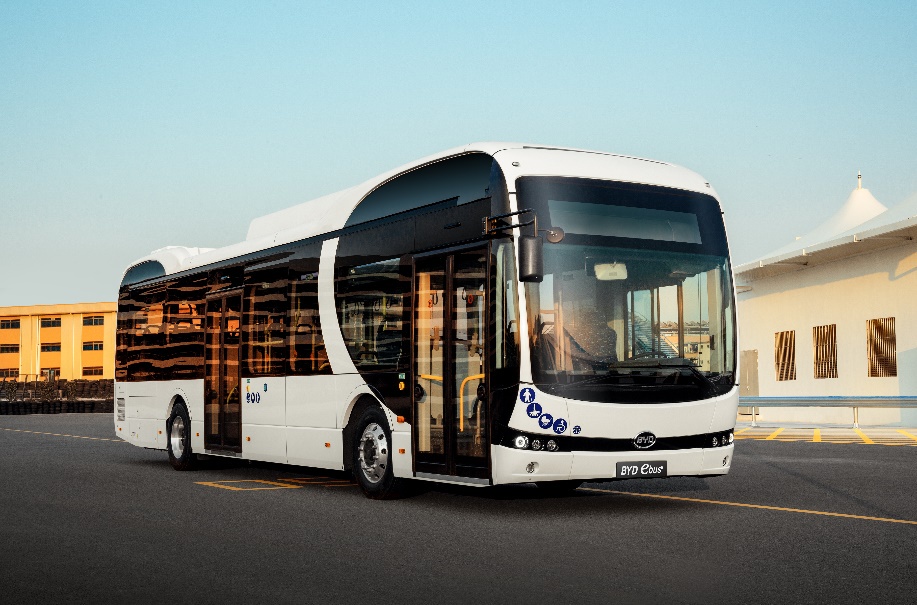 BYD 12M Pure Electric Bus
The order for 22 new and 100% electric buses is the latest in a series of many successes in BYD's long history of public transport electrification. With more than 50,000 fully electric buses and coaches delivered, among other things in the U.S., the U.K., the Netherlands, Norway, and Spain, Bogestra and HCR, leading public transport companies in Germany, have now also selected BYD eBuses to help reduce pollution in city centers. As such, Bogestra and HCR are confirming BYD's role as a global leader in renewable energy vehicles.
The first electric buses will arrive in the summer of 2020 and run on route 354 in Bochum, route 380 in Gelsenkirchen, and in Herne. "Being able to travel from Weitmar to Riemke with zero emission is an important and first step in the right direction for climate protection. It shows that Bogestra keeps its promises and assumes regional responsibility for a sustainable future," said Bochum's Mayor Thomas Eiskirch.
"With these efforts to improve air quality, around ten percent of Bogestra's fleet will be fully electric, making us the number one in zero emission public transport in the Ruhr area," claimed Frank Baranowski, Gelsenkirchen's Mayor and Chairman of the Supervisory Board of Bogestra.
BYD's 12 meter eBuses can carry up to 80 passengers and have a single charge range of more than 200 kilometers with air conditioning. As Isbrand Ho, Managing Director of BYD Europe, concludes: "We are very proud of this important order, which demonstrates our capabilities in a market dominated by German brands. BYD's efforts will make a strong contribution to reducing emissions and improving air quality. And in our eyes, that is even more important than our first order in Germany."