BYD offers the latest corporate information via RSS web feeds. Registering these addresses with your feed reader or RSS compatible browser allows you to automatically receive the latest news from us as it is updated, without having to visit this website.


Subscribe our RSS
Thu, 23 Apr 2015
BYD was "All-Electrified" at 2015 Shanghai Auto Show
Shanghai, P.R. China: This week marked the kick-off of China's Annual International Auto Show & Convention, Auto China. BYD China's largest independent auto manufacturer impressed members of the media and industry alike by, for the first time, only displaying Electrified Vehicles in their entire line-up of 8 vehicles at the BYD Exhibit (5 dual-mode vehicles and 3 pure-electrics). Though not many were surprised that the green-tech giant was the first to make such a leap, as they have long been referred to as "China's Electric Car Company", the crowd was thrilled to see a Tier 1 auto company take this important step towards the future of zero-emission transportation solutions.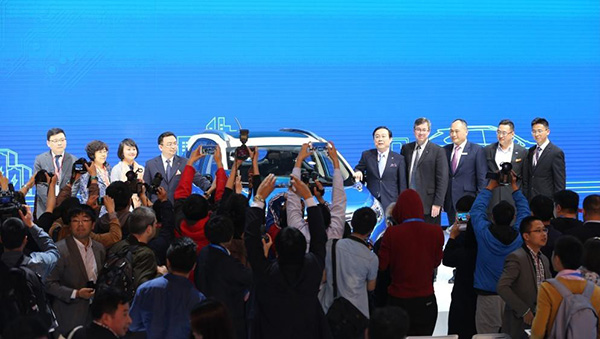 The highlight of Monday's BYD press conference was the unveiling of two new high-powered, plug-in BYD hybrid sports utility vehicles: Song and Yuan;

Song is a compact SUV named after the Song Dynasty (in which China found its unity and prospered to be the wealthiest nation on earth at that time). Song is the second of BYD's 5-4-2 Sports Utility offerings following last year's Tang debut.

Just a recap, 5-4-2 stands for:
-- Acceleration from 0-100Km/h in less than 5 seconds.
-- Four (4)-wheel drive propulsion
-- and finally a vehicle that consumes less than 2 liters of fuel per 100 kilometers.

Yuan, a micro SUV named after the shortest, but most powerful Chinese dynasty – the Yuan Dynasty. Yuan is the third sports utility in BYD's 5-4-2 lineup and will become the most powerful Micro SUV on the planet, accelerating from 0-100 km/h in 4.9 seconds when it is launched in later 2015.

Also on display from BYD in the PHEV space, were QIN, a plug-in hybrid sedan and the first of BYD's 2nd generation Dual Mode PHEV "Dynasty Cars" and Shang, a plug-in hybrid van (the eTruck version of Shang on display was badged T3).

For pure electric offerings, BYD displayed three battery electrics: the e6, a crossover utility vehicle, e5 a pure electric compact sedan and T3 a pure electric minivan.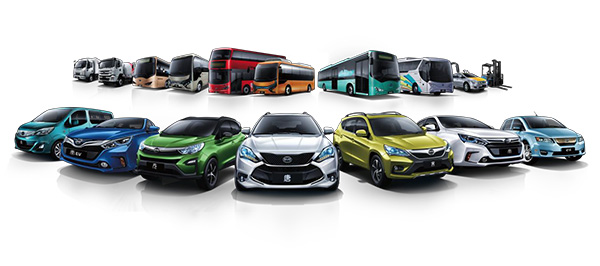 In addition to discussing his consumer vehicle strategy, BYD Founder & Chairman Wang Chuanfu revealed BYD's new industrial and consumer vehicle electrification strategy called 7+4.

7 stands for the 7 conventional vehicle fields BYD will focus on:
Transit Buses, Coach Buses, Taxis, Logistics Vehicles, Construction Vehicles, Waste Management Vehicles and of course, Consumer Vehicles.

4 stands for the 4 specialized vehicle fields BYD will focus on:
Warehouse Logistics Vehicles, Mining Utility Vehicles, Airport Utility Vehicles and Sea-port Utility Vehicles.